DeKalb County

Georgia

Marriott Century Center

2000 Century Blvd NE, Atlanta, GA 30345

August 20-23

2019
About Travel Media Showcase
Since 2000 we have built strong relationships between travel Media and destination marketers.
The relationships we have fostered between travel media and DMOs, attractions, and other travel brands have resulted in millions of dollars in earned media coverage and tens of thousands of feature articles in the largest magazines, newspapers and blogs in the world.
We are about more than just pitching stories.

Our three-day program will include two days of scheduled journalist/exhibitor appointment sessions, regional press tours, plus numerous open networking opportunities.

Both Journalists and Exhibitors Register Online
2019 TMS Information-at-a-Glance
Atlanta Marriott Northeast/Emory Area
2000 Century Blvd NE, Atlanta, GA 30345
Book a Room

Air Travel

It is recommended that you fly into Hartsfield–Jackson Atlanta International Airport. Shuttle service will be provided for journalists.

By Car

The Marriott Century Center offers free parking for anyone driving or renting a car.

Clips for Cash

The deadline to have your clips counted for our Clips for Cash program is July 15, 2019.
Look Who's Coming
Karon Warren
USA Today, CruiseCritic.com, FamilyVacationCritic.com, and more
Karen is a member of the Society of American Travel Writers (SATW) and covers all apects of travel, including family, romantic and girls' getaways plus business travel, destination weddings and honeymoons.
Subjects
Family Travel
Cruise
Multigenerational Travel
Dana Vento
Founder, DanaVento.com
"Lavishly living life out loud," defines who I am. I travel, I eat, and live it out loud through my social media channels and website. My passion is telling stories of travel through my adventures.
Subjects
Adventure Travel
Cruse Lines
Family Travel
Romantic Getaways
Weekend Getaways
Here's What Our Attendees Are Saying
Of all the travel conferences I have attended ...
TMS is the best. Very well organized. Joanne and her staff are the best and I always get good story ideas there. I can still hear Joanne say "Oh my Gawd" in my dreams. Love that accent and I wish I had half her energy.
Ed Walsh Santa Rosa Press Democrat
Belonging to a family ...
is the best part of TMS. Networking in the media marketplace and excellent Fam-trips are tied for second.
Howard Blount Backroad Planet
TMS is the industry standard...
and it would be difficult for other media shows to compete with the quality of exhibitors, the showcase venues and smooth operation of appointments, marketplace, FAM tours and host accommodations. A well-oiled and maintained organization that adds strategic components and stays up-to-date on trends and destinations.
Patrice Raplee Editor & Photojournalist
TMS was an amazing opportunity ...
to share what we love about our area to these writers from all over the country. Some journalists had not heard of Beaumont or Port Arthur, so to put our area on the radar of these talented writers was already a win for us.
Darragh Castillo and Mallory Cross Beaumont-Port Arthur Convention and Visitors Bureau
We've hosted TMS twice ...
in 2005 and again in 2018. We received a 24% return on our investment with the 2005 show. We are already tracking great results from this past year (too early yet to put a final figure together). We encourage others to experience this program and to receive the benefits of having top-rated media in your own communities! It is extremely worth your investment and time.
John Percy President & CEO, Niagara Falls USA
Make Plans to Exhibit Today
Double Representative
$2595
Double your presence at all face-to-face appointments and networking events.
Best
8 x 10 Exhibit Booth
2 Representative Participation
Scheduling Directory
30 Face-to-face Appointments
Networking Opportunities
Ticket to Event Functions
Single Representative
$2095
Our standard exhibitor package gives you the opportunity to build lasting relationships.
8 x 10 Exhibit Booth
1 Representative Participation
Scheduling Directory
30 Face-to-face Appointments
Networking Opportunities
Ticket to Event Functions
A Glimpse Into Previous Years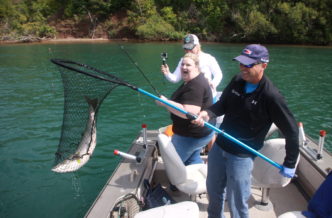 FAQs About TMS
Instructions for shipping booth materials will be made available to all registered exhibitors closer to the date of the show. You should receive this information in an email from our producer.
Yes! In fact, you can view the available sponsorship opportunities on this website. Sponsorship opportunities can also be custom tailored to meet your exact needs.
Yes, you will be able to work with our friendly team to fill any empty appointments, change appointments, or any other adjustments you need to make while at the show.
Our mobile app works for a full-year. Once you arrive at the 2019 event, you will need to download the new app for 2019 and then will be able to use it for one full year.
When you register to attend TMS, just simply fill out the form that asks about any food allergies you need us to be know about, and we can make sure your needs are met.
Absolutely. We are happy to share with you our RFP. Just reach out to Joanne Vero at joanne@jveroassociates.com for more information.
Latest Coverage Resulting from TMS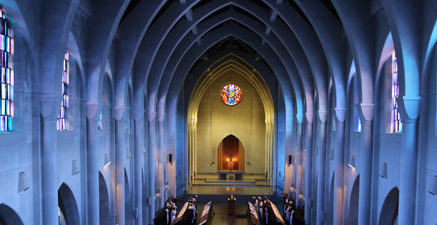 Monastery of the Holy Spirit Soothes the Soul
Monastery of the Holy Spirit "Monastery of the Holy Spirit is one of the largest privately owned greenspaces & is part of the sprawling Arabia Mountain National Heritage Area, located outside of Atlanta." http://offbeattravel.com/monastery-of-the-holy-spirit-georgia.html
Read More
3 World-Class Atlanta Museums of History
3 World Class Atlanta Museums Join Howard Blount on his visit to 3 world class Atlanta museums! Really Cool. https://backroadplanet.com/atlanta-museums-of-history/
Read More
8 Great Stops To Make While Riding Amtrak's Southwest Chief
Riding Amtrak's Southwest Chief The Southwest Chief runs daily between Chicago and Los Angeles, with plenty of stops along the way, its great to experience this trip! https://www.travelawaits.com/2483212/southwest-chief-stops-to-make
Read More